ViceVersa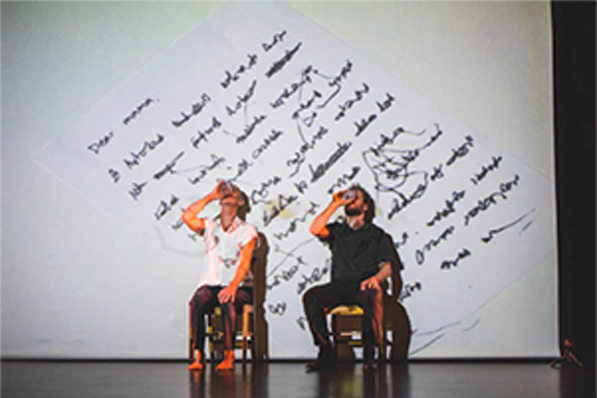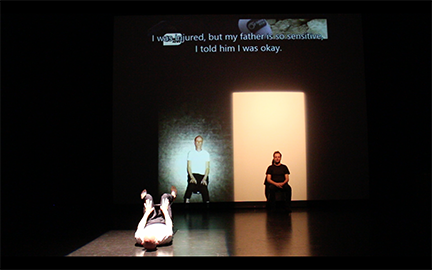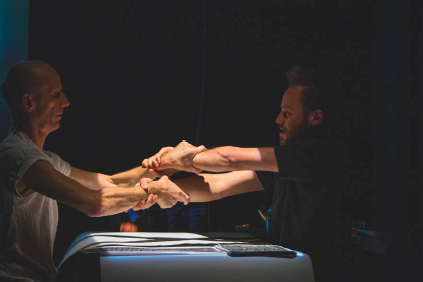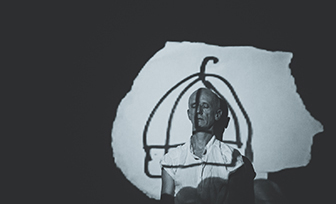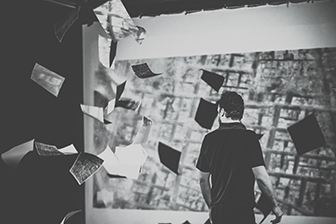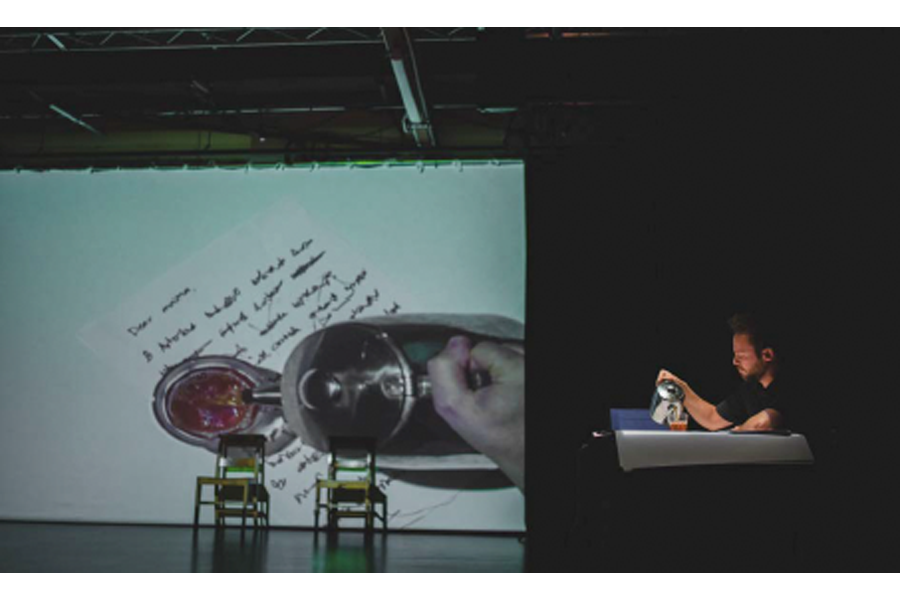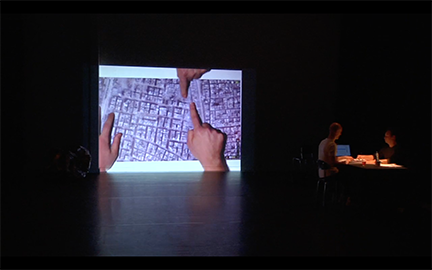 Vice Versa is a multi-media performance project between the visual artist Abdalla Al Omari
(Syria/Belgium) and the dance artist Benno Voorham (Sweden/Netherlands). Vice Versa can be characterised as a documentary performance. A work that is compelling in the way that it
addresses some of the most difficult things we can speak about: the impact of war on the
individual and more specifically on the lives and experiences of children.
Vice Versa shifts between the narrator, the witness and the poetic interpreter and allows dance and visual art to speak about the world we live in, in a poetic and imaginative way.
Vice Versa is about survival, loss, conflict, destruction and how to hold a seed of hope, optimism and dignity alive.
Abdalla Al Omariis a Syrian painter, performing artist and filmmaker currently living in
Brussels. Most recently he has created The Vulnerability Series, depicting world leaders in highly vulnerable states, breaking their image of ultimate power.
Benno Voorhamis a dance artist living in Sweden since 1995. In recent years he has created
productions with different groups of marginalised children: HOME with social orphans in
Moldova, Ukraine and Belarus, Waiting in the Margins with internal refugees in Georgia and
Karuselldörrar with refugees in Göteborg.
Abdalla and Benno first met in Tbilisi, Georgia, in the end of 2013 during a workshop for actors and dancers that Benno conducted with support from the Swedish Institute. When Benno
started working on the project Waiting in the Margins in 2014, a project with internal displaced children inside Georgia, he invited Abdalla to take part in this project as a performer and visual artist. After this successful collaboration they decided to continue working together and the idea of creating a duet that would speak about refugees was born.
Vice Versa was created during four residency periods. The first one took place at the studio of Konstnärsnämnden in April 2016. We continued in 2017 with residencies at Vitlycke Centre for the Performing Arts in Tanum, Inkonst in Malmö and Sláva Teater in Huddinge. Vice Versa premièred at a contemporary dance festival in Riga on June 9, 2017. In November 2017 the piece was performed at DanseFestival Barents in Hammerfest (Norway) and Echo Echo Festival of Dance & Movement in Derry/Londonderry (Northern Ireland). One of the profound strengths of the performance is how it manages to touch the watchers sense of the tragedy of every life and to connect this to a compassion for the tragedy of particular lives of children, families… just people… caught up in, and attempting to deal with the rough weather of politics and history. (Steve Batts, Echo Echo)
Teaser: https://vimeo.com/235931870