Is 'home' something that can be taken with you? Is it a building, a body, a piece of land or is it a collection of memories that can be projected on any place?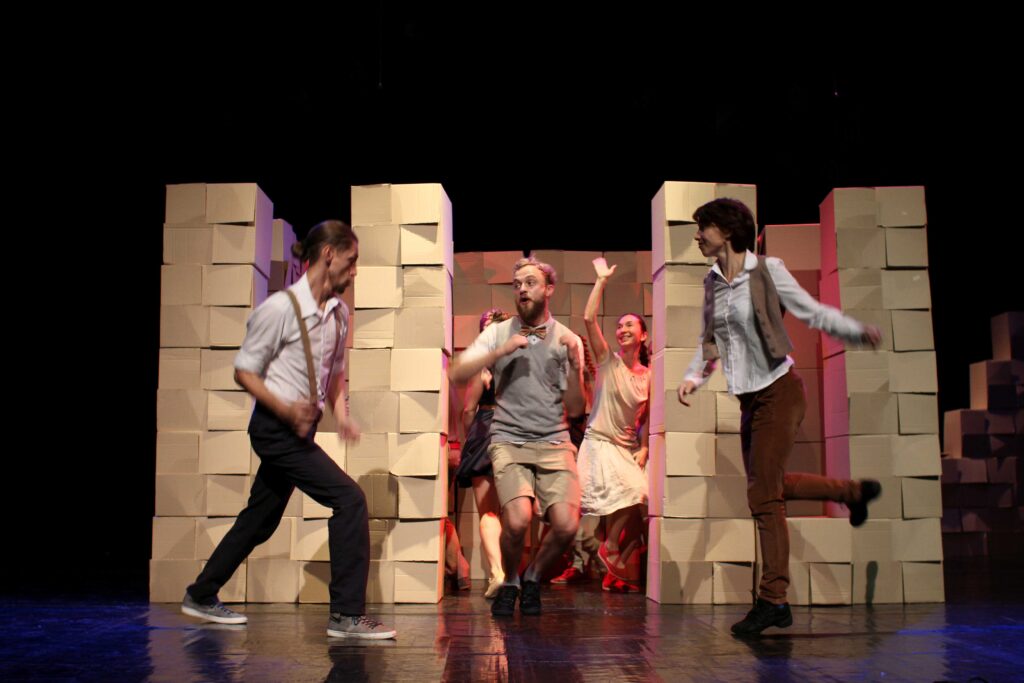 ДIM/Home was a project in which Benno Voorham created a dance performance with a group of 6 dancers from Moldova, Ukraine and Belarus. In this project they worked with a group of teenagers from a children's home (Moldova, Ukraine, Belarus) to hear their stories, memories, feelings, dreams and reflections on what home means for them.
It was a project in which different groups of teenagers from children's homes were given the opportunity to participate in both the creation and performing of a dance/theatre piece.  The first part of the project took place in Moldova with a group of children from a children's home in Chisinau. This piece functioned as the frame for a Ukrainian and Belarusian edition of the piece. The piece  toured in each country. In 2013 the Museum of Architecture organised  a symposium around the didactical methods that were developed during the project.
The project was a collaboration between ADDM (Moldova), the Swedish Museum of Architecture and Lava-Dansproduktion.
Dancers:
Inna Aslamova, Daniil Belkin, Mariia Kondratieva, Denys Pronin, Dmitry Vizir, Alexandra Soshnicova and Sergey Golovnea.
Organisations: ADDM (Association for Contemporary Dance Development in Moldova), Lava-Dansproduktion (Sweden), Swedish Museum of Architecture, Art Travel (Ukraine) and Gallery (Grodno, Belarus).
Supported by the Swedish Postcode Lottery
The Moldovan part of the project was supported by the Swedish Institute and the Open Society Foundation.