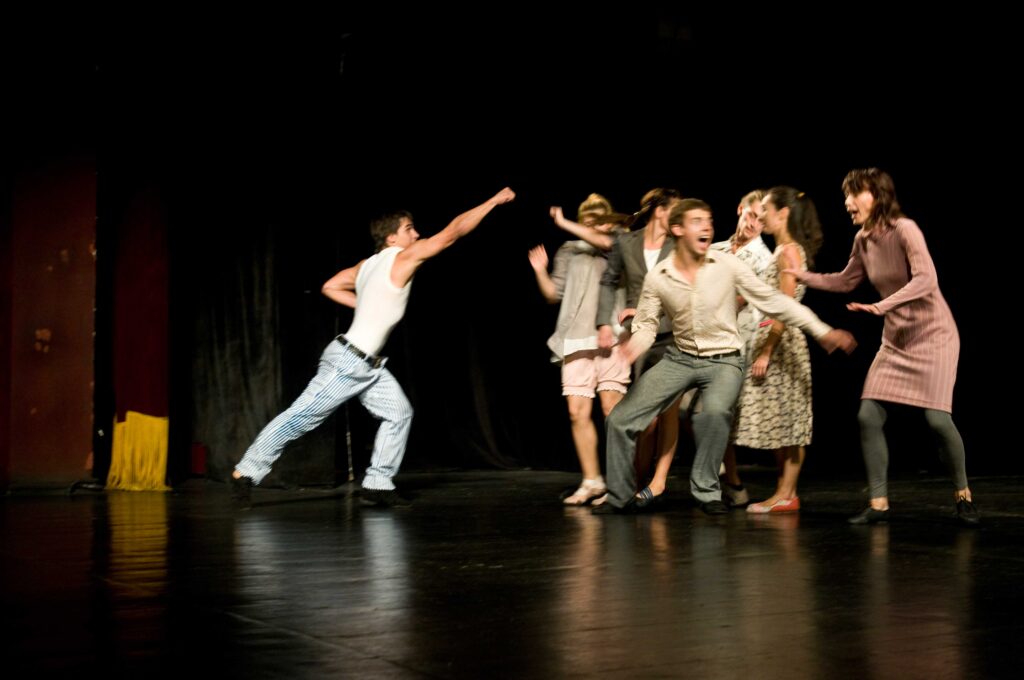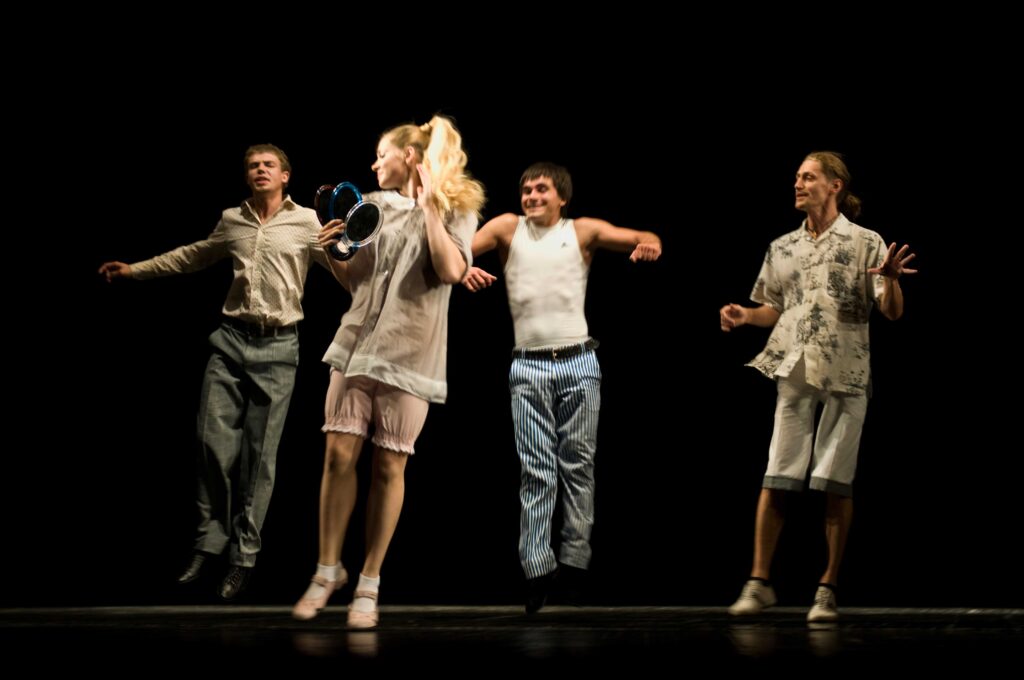 Kings&Queens&Other Bosses was a performance for children of all ages. Danced by 7 dancers from Moldova, Belarus and Ukraine. The performance toured the 3 countries and was shown in 11 cities. In connection to this project we organized a festival on dance for and with children and youth in each of the three countries involved.  The festivals were held in Dnipro, Grodno and Chisinau. Workshops were taught by Eve Noormets, Bibi Winberg, Sybrig Dokter and Benno Voorham. Lectures were given by Gustav Tegby, Sofia Balic and Mariela du Rietz.
The performance was shown in Chisinau, Dnipro, Odessa, Lviv, Kharkiv, Kyiv, Minsk, Grodno, Gomel, Vitebsk and Mozyr.
Dancers: Alexandra Soshnikova, Sergey Golovnea, Olga Braha, Daniil Belkin, Denis Pronyn, Inna Aslamova, Natasha Borsukova.
In Sweden the performance was shown at Bibu-festival 2010 in Lund.
A collaboration with ADDM (Chisinau, Moldova), Gallery (Grodno, Belarus) and Potoki (Dnipro, Ukraine).
The project was supported by the ECF (European Cultural Foundation) and the Swedish Institute.