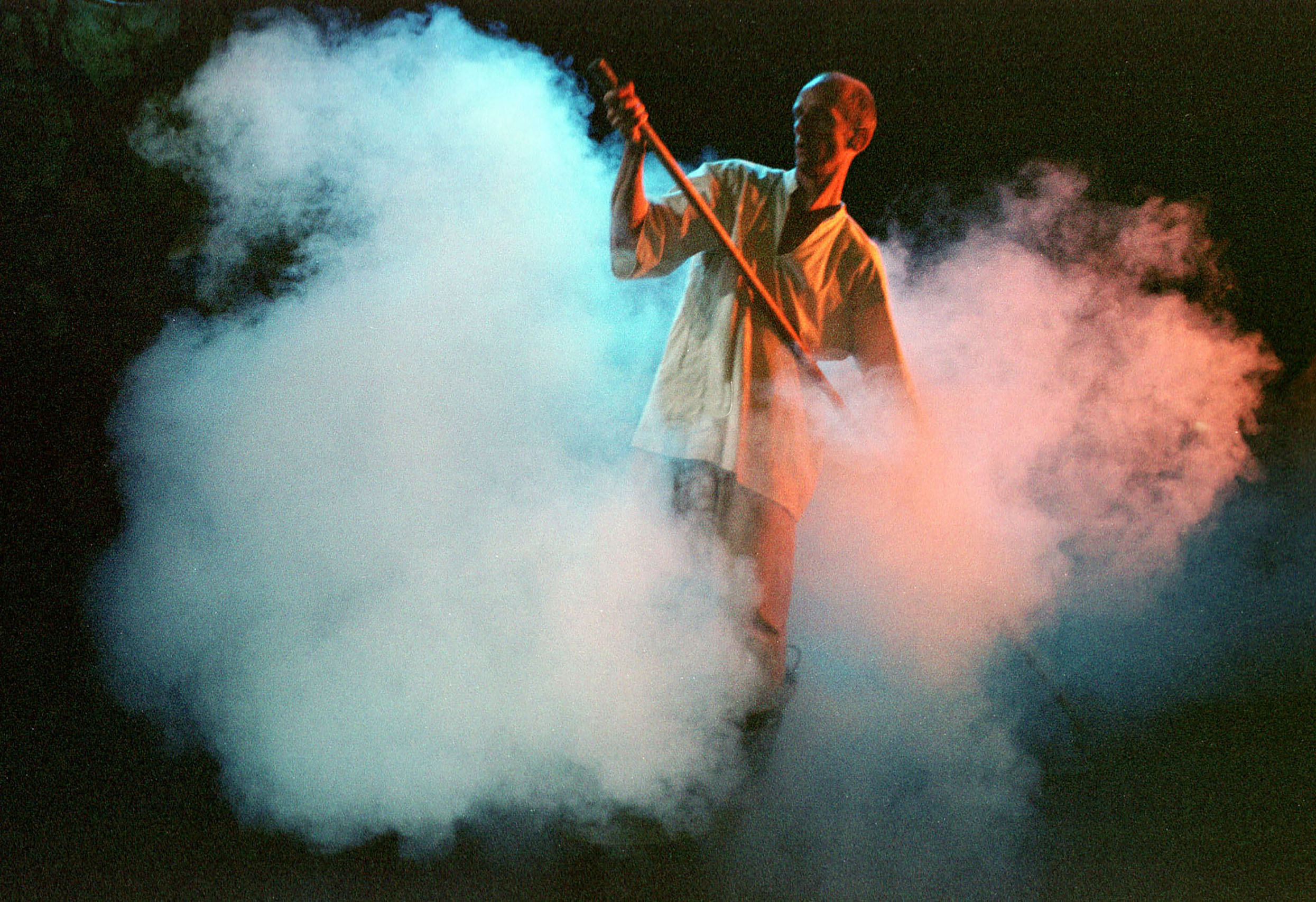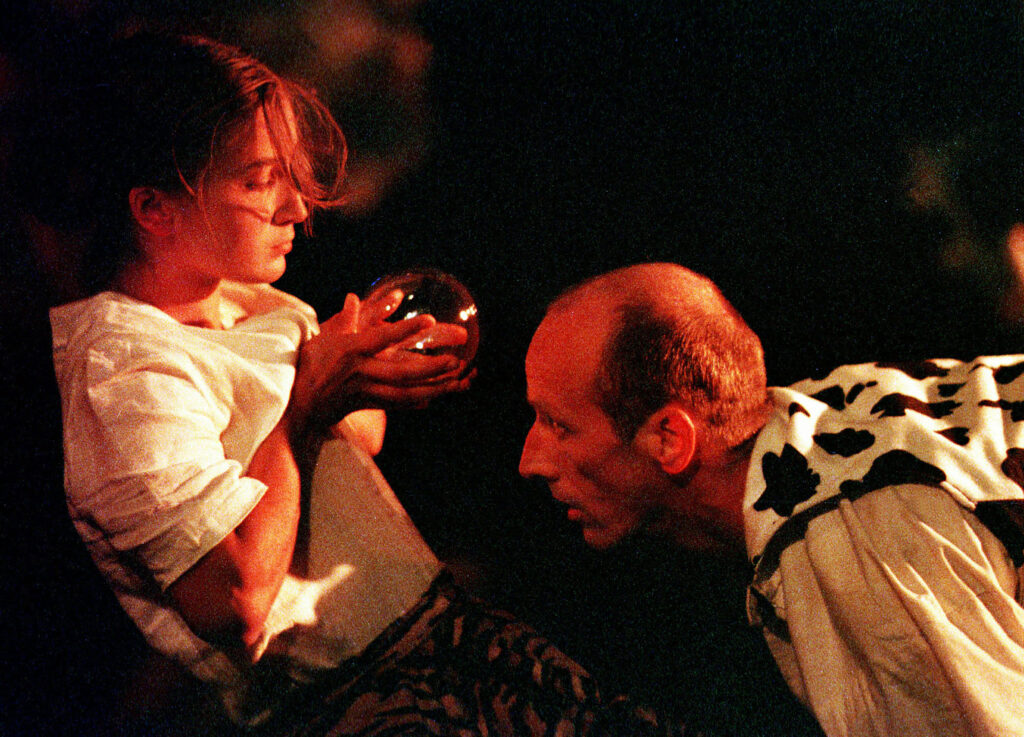 In Middrömmarsnatt we are entering the world of dreams and imagination, a world full of strange and unusual adventures.
In Middrömmarsnatt we will follow two persons sleeping through the night, entering their dreams full of adventures, different moods, colours and full of humour. Dreams, the place where things happen which we desire or fear the most.
Choreography: Benno Voorham
Dance: Pipsa Perrin Poukka och Benno Voorham
Set design: Stina Myringer, Louis-Paul Charfas Grasset
Costumes: Sybrig Dokter
Music: a.o. from Armenien, Georgien, Tuva.
Middrömmarsnatt premièred in 1997 with Minna Krook in the role that Pipsa performed from 1998.
Photos: Thomas Häntzschel