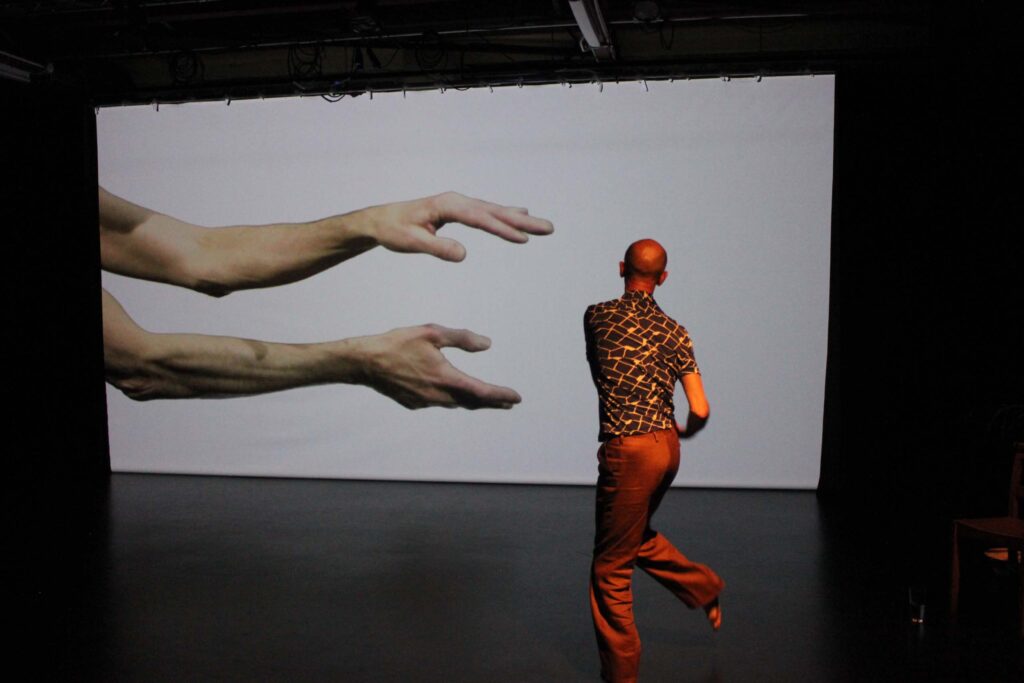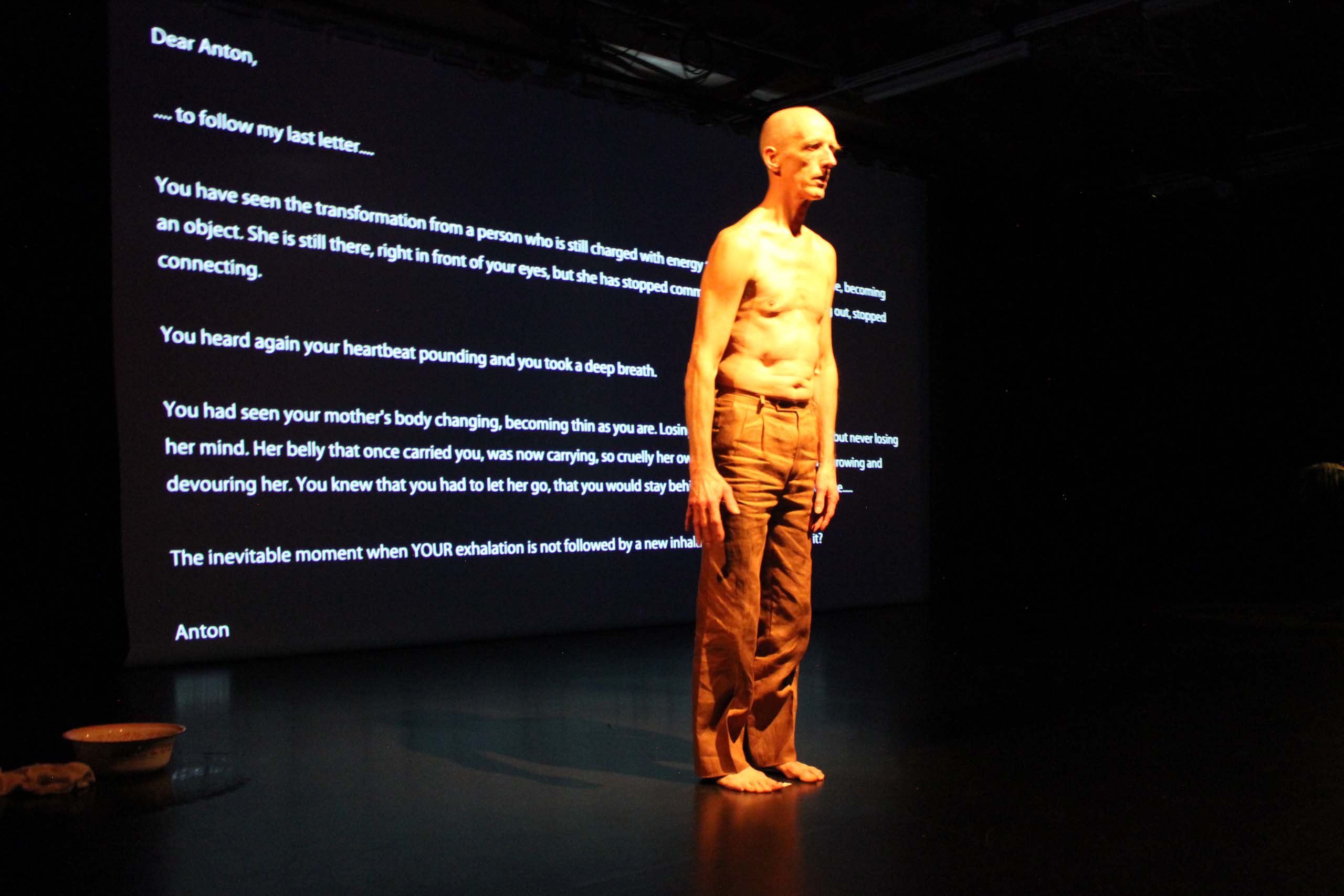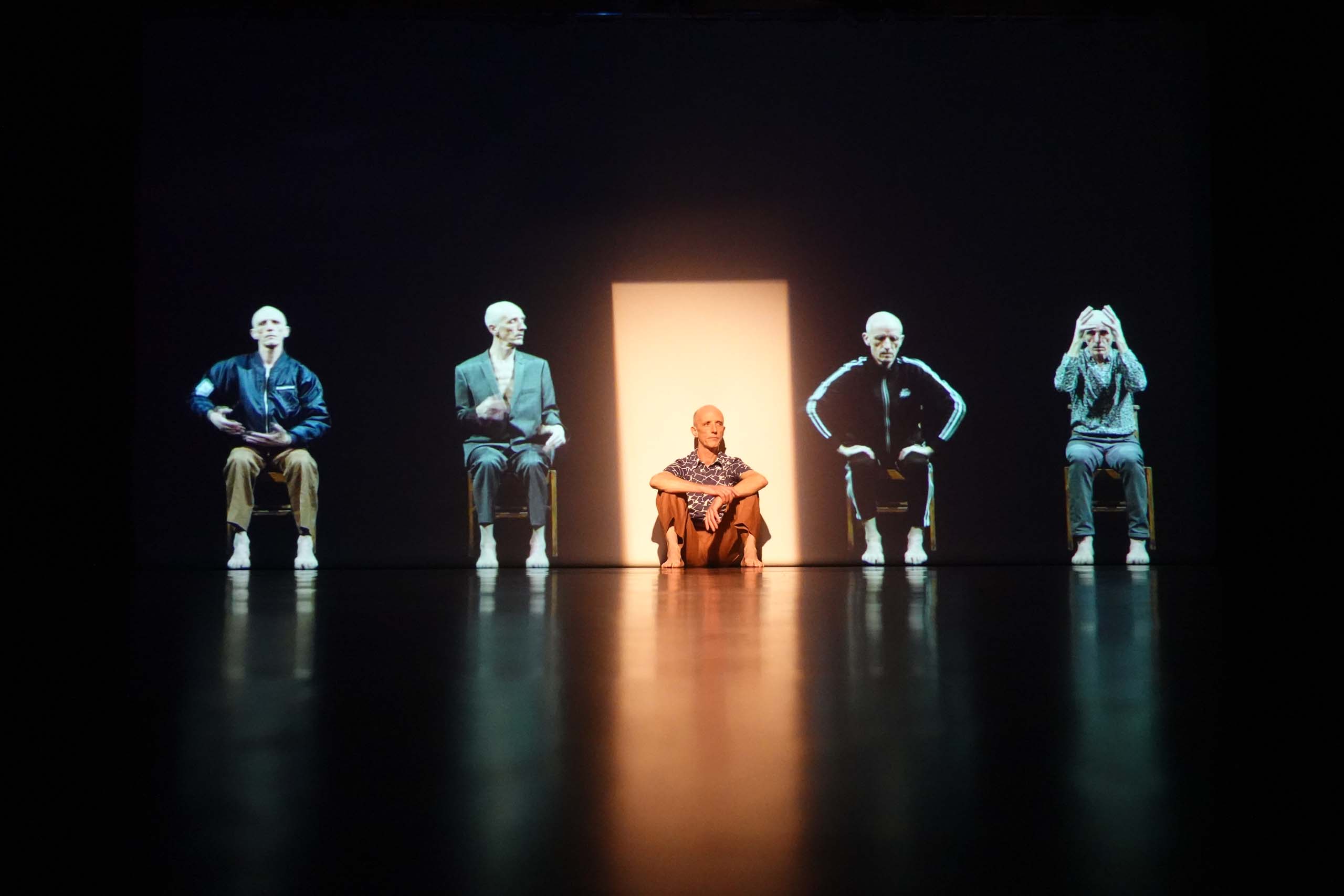 A reflection on ageing. The memory and anticipation of ordinary traumas and tragedies. The histories that are embedded in the way you feel your movement. The sufferings of others that have stuck to the skin, the bones the ligaments and which you carry with you. The inevitability of a continuing, perhaps pathetic, conversation with yourself… between yourselves… about who you are, who you have been… who you still might become… 
The skeleton of this solo is made out of a series of letters between Anton and Anton, the protagonist of this solo. Letters about different topics related to different fears, ageing and desire. The material of the solo varies from movement scenes, to videos and text. What all materials have in common is a poetic sense to reveal some of the more hidden and deeper layers of the protagonist.
The Other Selves is made during three residency periods at the Fabrik Potsdam, Studio ADA in Berlin and Echo Echo in Derry, between November 2018 and March 2020. The first public performances took place at Echo Echo on 13 and 14 of March 2020.
Choreography/dance: Benno Voorham
Dramaturgy: Steve Batts
Animation: Abdalla Al Omari
Lights: Barry Davis
Videos: Benno Voorham
Photos: Abdalla Al Omari
Thanks to Nadia Tsulukidze.
The Other Selves is made with support of the Swedish Arts Grants Committee.